Bumper Stickers
Classic bumper stickers for when you want to express yourself as plainly as possible. Our waterproof and UV-resistant stickers are great for your message, joke, political opinion, or whatever else you want to say on the road!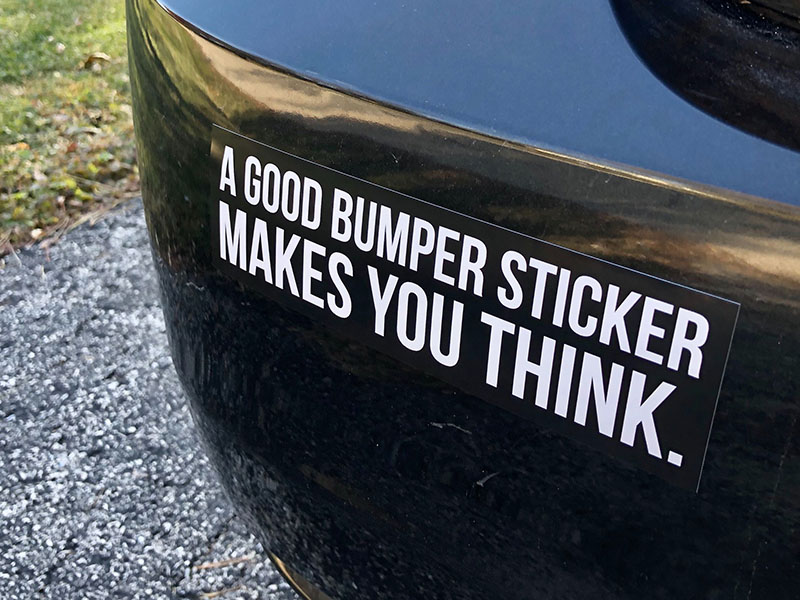 Product: Bumper Stickers
Please enable Javascript to order.
✓

Free Shipping

✓

Ships out in 2 Business Days

✓

Rush Service Available

✓

Unlimited Proof Revisions

✓

"100% Correct" Guarantee

✓

Design Templates
"100% Correct" Guarantee
MakeStickers is committed to giving you absolutely perfect stickers no matter what.
If you're not head-over-heels thrilled with your product we will do everything to make it right, including reprinting or refunding your order.
Ships Out in Two Business Days
We start working on your order as soon as you place it and don't quit until it's out the door.
We provide helpful touch points along the way and tracking information so you know where your order is at every step in the process.
Unlimited Proof Revisions
We'll send you a proof shortly after you place your order. You can adjust your design as many times as you need.
Our designers review every file ensuring your stickers print beautifully. You can also call, email, or live chat us at any point with changes.
UV-Resistant Top Coat
Durable laminate protects your stickers from fading, keeping your colors brighter, longer
Split Back
Stickers are cut to shape with a split back for easier peeling and applying
Laser Cut
We use medical grade lasers to cut your stickers with unparalleled precision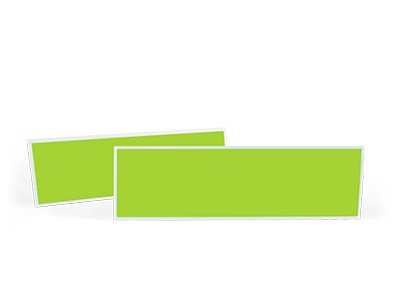 Waterproof
Our premium materials can survive rainstorms, dishwashers, and messy kids
Scratch Resistant
Holds up on surfaces that are frequently touched like water bottles and laptops
Strong Adhesive
Hangs on tight to smooth surfaces, but can be removed without shredding or heavy residue
Customize A Design Template
Let Us Help With Your Design
Customer Reviews
Our Fans Speak for Themselves
Bumper sticker
Every part of the process was easy to navigate. The finished product was just as expected.
---
Scott M, Jul 2022
Very good quality. Awesome ship time. Will definitely order from MakeStickers again.
---
Joey C, Jul 2022
Everything was excellent@
Placing the order was easy. Communication was great. Turn around was fast and delivery was earlier than expected. I'll definitely do business again!
---
Eric J, Jun 2022
Great!
Excellent quality, looked perfect, and we're very easy to adhere to our helmets.
---
Catherine F, Jun 2022
Great!
We loved our custom stickers!
---
Hannah D, Jun 2022
where are they?
I never received my stickers, so it's hard to leave a positive review
---
Dave H, Jun 2022
Perfect and fast getting here.
---
Maureen V, Jun 2022