Custom Labels
Can't Stop, We're on a Roll
Custom labels are an easy way to elevate your brand and enhance the customer experience. Give a professional touch to bottles, jars, packaging or any hard, smooth surface.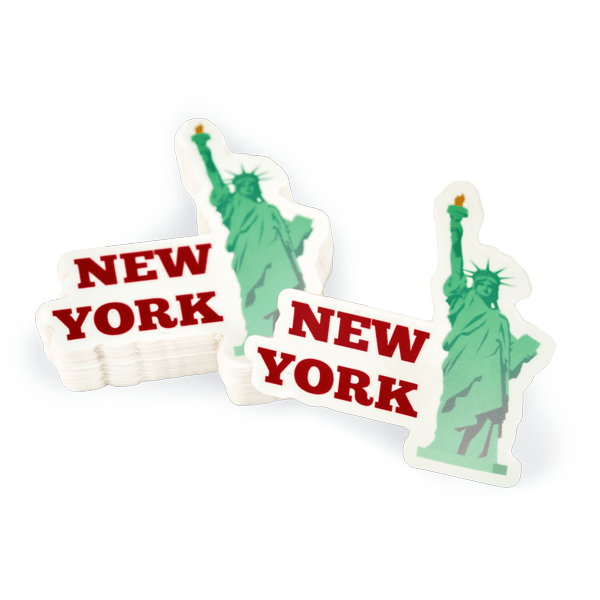 Need Individually Cut Stickers?
If you are looking for individually cut stickers instead of labels on a roll, we offer custom stickers.
This is a great solution for any marketing effort that needs a fun yet professional touch.
Shop Custom Stickers
Latest Customer Reviews
How We Make It Stick
Awesome job
Excellent quality. Fast shipping. This is the only place I will be ordering from going forward...
---
Marilyn S, Jul 2022
Turned out great!
I loved the stickers. The team was great with making sure that I was okay with quality of the image prior to printing because they were concerned with resolution. Great job!
---
K Bland, Jul 2022
outstanding
better than I could have imagined and only one day late, not your fault but Fed-Ex's. So I can not say thank you enough.
---
Stephanie C, Jul 2022
Great. Might need lots more.
---
Deidra B, Jul 2022
Round stickers
Loved how quickly and efficiently this process was, from the ordering to delivery. I was informed what day they would arrive, and they arrived early!! Absolutely perfect. Will reorder through here, too.
---
Eve B, Jul 2022
EXCELLENT
The stickers are excellent quality and look fantastic! Had a little "hiccup" with the proof and design BUT the customer service was AWESOME! Jenna took care of it and made it right within a day. Thank you Jenna! I HIGHLY recommend makestickers!!
---
Matt G, Jul 2022
Exactly what we needed!
These stickers were our first order for our small business, and we weren't sure what to expect. They were perfect!! Proofs were returned very fast, edits made quickly, and once approved were printed and shipped with lightning speed. We couldn't be happier and plan to do more business with MakeStickers very soon! Thanks for making our business a little bit easier to operate!
---
Brent L, Jul 2022
Never ordered these before but love them !
These came out great, can't wait to order more
---
Jose Morales, Jul 2022
Always impressed by the quality of these stickers !
I am in awe of how quickly these stickers came ! The quality was wonderful and images looked awesome on the stickers . Will definitely order again !
---
Jose Morales, Jul 2022