Custom Labels
Can't Stop, We're on a Roll
Custom labels are an easy way to elevate your brand and enhance the customer experience. Give a professional touch to bottles, jars, packaging or any hard, smooth surface.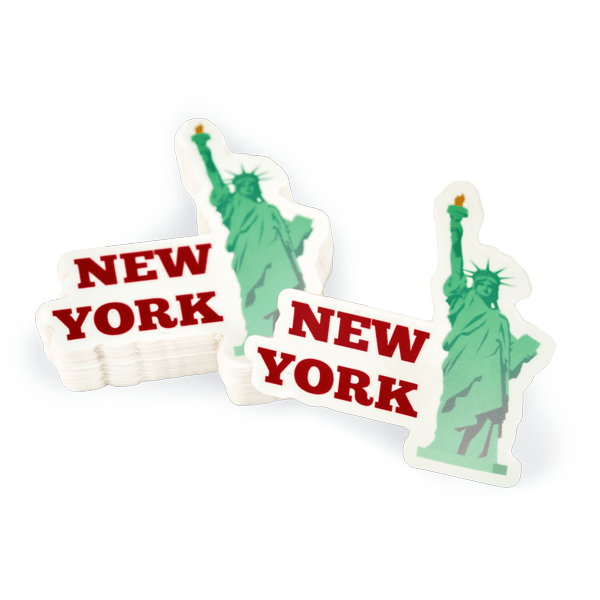 Need Individually Cut Stickers?
If you are looking for individually cut stickers instead of labels on a roll, we offer custom stickers.
This is a great solution for any marketing effort that needs a fun yet professional touch.
Shop Custom Stickers
Latest Customer Reviews
How We Make It Stick
Exactly what I was looking for!
Great quality, easy to design, very quick shipping! Will order again
---
Donna, Aug 2022
The labels really tied my product together.
---
Jared H, Aug 2022
The freezer labels came out great - readable, true colors, crisp and clean. Thank you to the support team for your help getting these out - we look so professional!
---
Jenn Y, Aug 2022
perfect
They came out just how I wanted to. I am back to order more :)!
---
Chelsea S, Aug 2022
Quick, easy and perfect
---
STEWART M, Aug 2022
5 x 3 Clear Stickers
The ordering process was SO SIMPLE! And we received them SO FAST! Our logo looks great on the clear stickers. The sticker is a little thinner than I hoped. We have not used them yet but the sticky backing feels like they'll stick good; hopefully they'll work great for what we need them for!
---
Jennie B, Aug 2022
Turned out better than expected
Loved these labels. You can tell that the staff here takes their proofs seriously and really are trying to created a great looking image. I really appreciated the work from these folks.
---
David K, Aug 2022
Stand Out
After struggling with the time it took to get other companies' proof, I came across MakeStickers.com. An hour later, I had proofs and placed one of two orders that day. I had them in my hand a few days later. FIVE STARS? nope, keep going up. A better experience could not be had, and the sticker quality and look are absolute perfection. DO OVER? Yes, any day of the week. Ther are simply awesome, and the price was great too.
---
Mark S, Aug 2022
Excellent! Love the detail!
---
Kelli W, Aug 2022