Custom Glossy Labels
Custom glossy labels are an easy way to elevate your brand and enhance the customer experience. Apply a little extra shine to bottles, jars, packaging or any hard, smooth surface.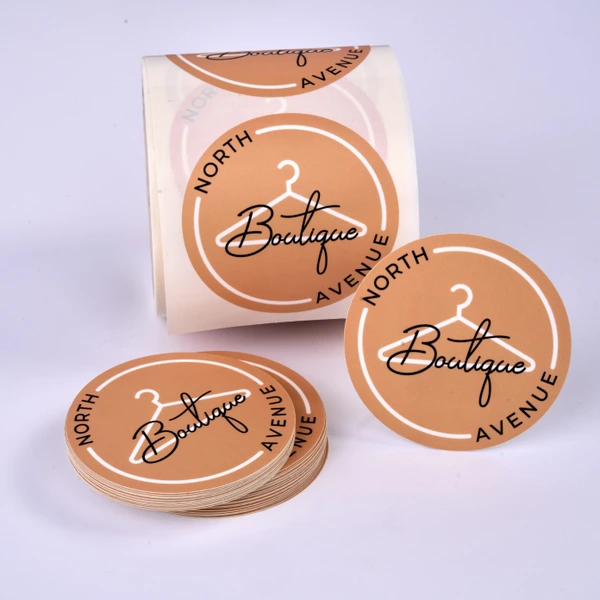 Free Shipping
Ships out in 2 Business Days
Rush Service Available
Unlimited Proof Revisions
"100% Correct" Guarantee
Design Templates
Product: Custom Glossy Labels
Please enable Javascript to order, or contact us for assistance.
Helpful Tips for Custom Glossy Labels
How long will my labels last?

Our glossy label material is scratch-resistant and waterproof, meaning your labels are sure to stay in place and bright for years.

Will my labels come off?

Your label will tightly adhere to any smooth surface, and our strong adhesive will make sure it stays there.
---
Need Help Designing Your Sticker? We Have Templates
Take advantage of one of our many easy-to-use templates to help you design your custom piece.
Customer Service
We Are Here to Help You
MakeStickers is committed to giving you absolutely perfect stickers no matter what.
I would say by far the customer service that they provide is impeccable!!!!!! I would highly recommend this company to any and everyone.
People Also Created
With so many ways to use stickers and labels, MakeStickers is here to help you create everything you need.
Candle Labels

Cozy up with custom candle labels that showcase your brand.

Design

Jar Labels

Personalize your products with jar labels, perfect for spices, honey, canning, and more.

Design

Wine Bottle Labels

Uncork your vineyard's potential with custom wine bottle labels.

Design
View All Products
Customer Reviews
Our Fans Speak for Themselves
Awesome Job!
The customer service was exceptional! The team was attentive to what I was needed to make the project successful. The stickers came out exactly how I expected and will be utilizing their services more!!!
4x3 3500 sticker
Omg.. amazing. I love how easyvtheybare to peel and stick. They work great. I love the quality. And pricing is super fair. Thank you guys so much. Making my small business very happy!!
Excellent customer service, support, turn around time and product! Well done!
Excellent quality, fast shipping and great price!! Highly recommend!!!
Please help
Why is there a red slash through the registration mark on the file " baby soap 8oz_lavender chamomile.pdf" - please explain. It was not on the design.
In almost every thing in life, you can get it good, fast or cheap. Your stickers are the rare exception that you can actually have all three! This is the 2nd time I have ordered and you have not disappointed. Thank you!
Amazing
Absolutely love the stickers. Much higher quality than I thought it would be. Need to order more now. Extremely pleased
Three words, great, great and great.