Custom Stickers
Individually Cut and Full of Magic
Our laminated custom stickers are manufactured to be both waterproof and scratch-resistant. This means you can stick them to any smooth surface and they will stay beautiful. Use our sticker designs to make a custom logo sticker, sports sticker, or band sticker.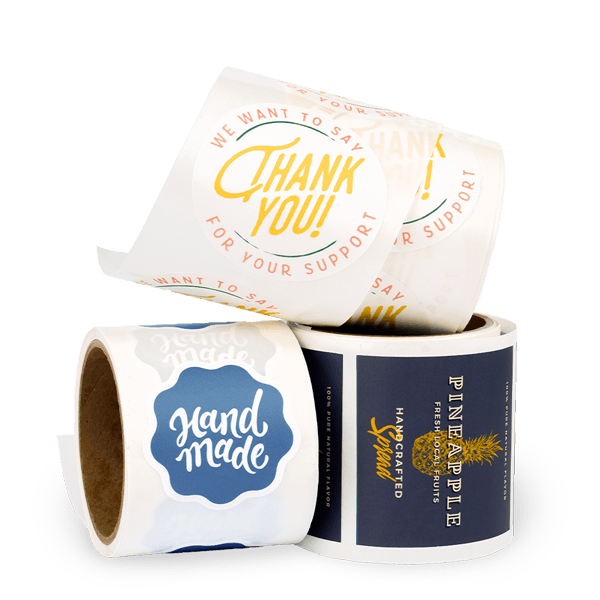 Need Stickers on a Roll?
If you are looking for stickers on a roll instead of individually cut, we offer custom labels.
This is a great solution for product labels, packaging, or any other areas that need a professional touch.
Shop Custom Roll Labels
Latest Customer Reviews
How We Make It Stick
My stickers came out great! Even better than expected!
Every sticker I ordered has been perfect!! I would highly recommend this company.
The quality is great. I've put these through the dishwasher and they still hold up to the bottle with no problem. I've been using this company for a long time now and I plan on continuing to do so!
Amazing staff, amazing support, amazing product.