Custom Stickers
Individually Cut and Full of Magic
Our laminated custom stickers are manufactured to be both waterproof and scratch-resistant. This means you can stick them to any smooth surface and they will stay beautiful. Use our sticker designs to make a custom logo sticker, sports sticker, or band sticker.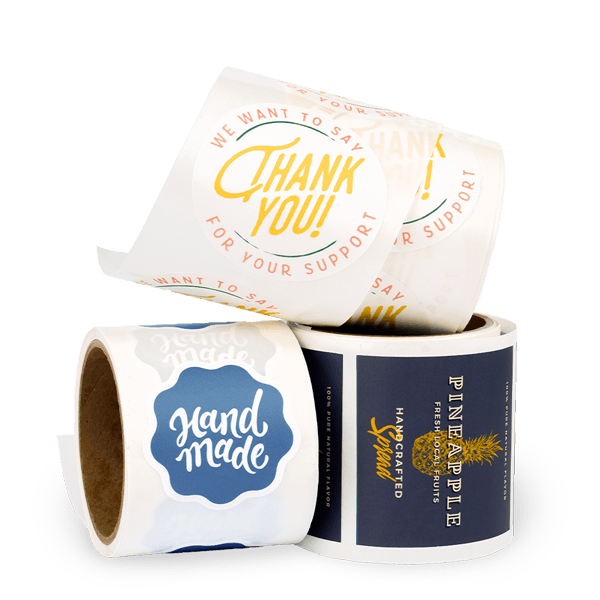 Need Stickers on a Roll?
If you are looking for stickers on a roll instead of individually cut, we offer custom labels.
This is a great solution for product labels, packaging, or any other areas that need a professional touch.
Shop Custom Roll Labels
Latest Customer Reviews
How We Make It Stick
Company Stickers
Amazing, great quality will buy again!! 100% recommend for company logo stickers!! Boosts morale across your formations!!
---
Luserito Q, Aug 2022
AMAZING
Nothing better. Used them for YEARS! #1 in the custom sticker world!
---
Justin K, Aug 2022
Great Work, Super Fast Shipping Thank You
---
Frank C, Aug 2022
I absolutely LOVE them. I will be sending most of them to my troops back in Iraq so they can put them up in the squadron area.
---
Manuel S, Aug 2022
School Welcome Sticker
My students designed stickers to give their classmates on the first day of school. They were exactly what we desired. Quality and as we designed them. Thanks!
---
Mrs. H, Aug 2022