Custom Stickers
Fast, Easy, and Waterproof
Stickers That Match Your Standards—
Simple, Fast, Dependable, and Affordable
Waterproof and scratch-resistant, our custom stickers are built to last. Order now and experience 2-day turnaround and free shipping. Make your next design stick out with high-quality, custom-printed stickers.
Simple
Customize stickers with an easy-to-use selection tool.
Fast
Enjoy 2-day turnaround with fast and free shipping.
Dependable
Hands-on customer service is just a click away.
Affordable
Save money when you order large quantities.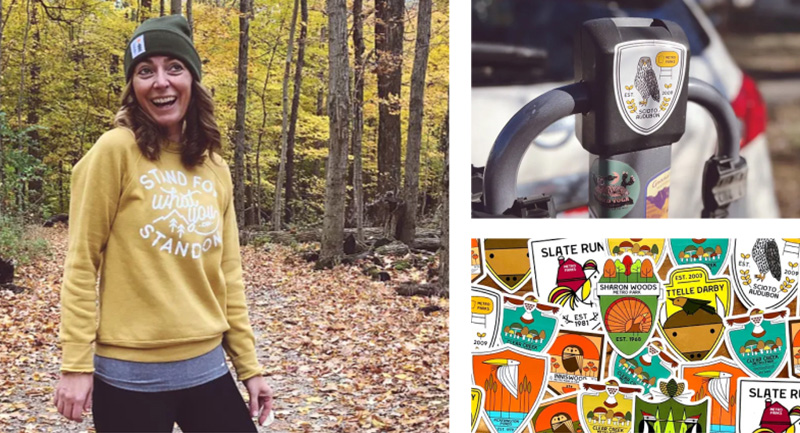 Customer Spotlight
See MakeStickers in Action with Rita Volpi
Designing a Life of Adventure, One Bird at a Time is our latest Customer Spotlight. Meet Rita Volpi an Ohio-based illustrator and designer who uses MakeStickers to bring her outdoor based illustrations to life.
Related Custom Sticker Products
Say what you need to say with custom car stickers.

Stick your face, her face, their face on anything!

Set your crew apart with custom, printed in the USA, hard hat stickers.

Stand out and get your brand noticed with custom size and shape logo stickers.

Custom Thank You stickers on a roll. Add your personalized message and logo in just a few clicks.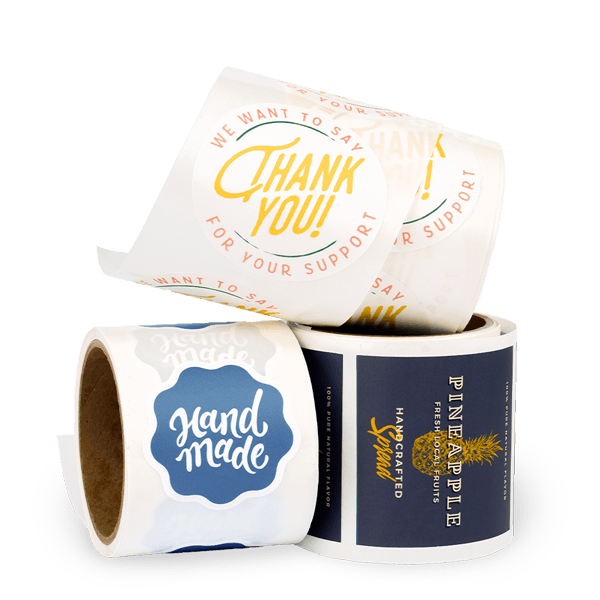 Need Stickers on a Roll?
If you are looking for stickers on a roll instead of individually cut, we offer custom labels.
This is a great solution for product labels, packaging, or any other areas that need a professional touch.
Shop Custom Roll Labels
Latest Customer Reviews
How We Make It Stick
Perfect
Fantastic job on this project. Would definitely order again.
Love the stickers!!! They were so easy to upload, order and receive. They came in just a few days! They will be a big hit at our fundraiser!
I took a screen shot of the image I wanted made into a sticker and it turned out great.
I had to re-order because my proofreading skills aren't what they use to be..totally on me..
Raising the bar !!
I found this company by using a random search and man, they have made me a life long customer. It's such a simple and clean process, you take a pic, you upload it and they send you a preview of it. Hit the order button and your sticker will be shipped super fast. And you get a duplicate sticker on the house. Amazing when something goes right. Will order tons more!!!
Great Service!
Stickers came out great and customer service is amazing! Definitely making my next purchase!