Logo Stickers
Want to get your brand, company or organization noticed? Take your logo from static to dynamic with custom logo stickers. Waterproof, scratch resistant, and with multiple shapes and sizes available, you can embrace every facet of your logo's identity. Logo stickers are great to market your brand, cheer on your sports team, or even rep your favorite club or school! Need them fast for an event, game, or trade show? We offer 2-day turnaround and free shipping.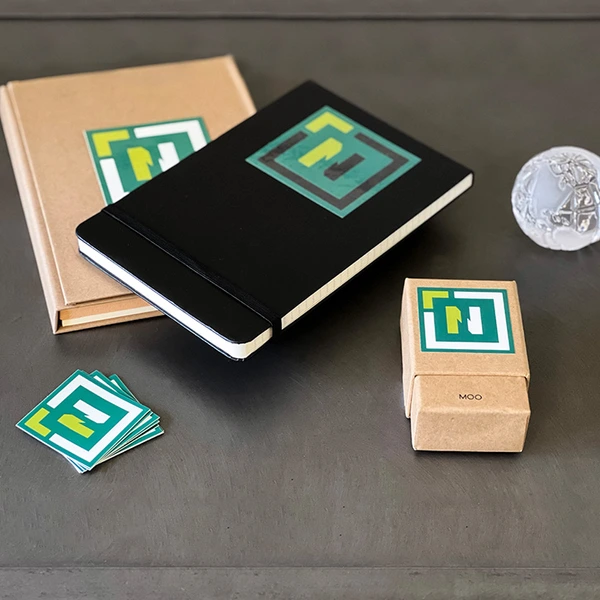 Free Shipping
Ships out in 2 Business Days
Rush Service Available
Unlimited Proof Revisions
"100% Correct" Guarantee
Design Templates
Product: Logo Stickers
Please enable Javascript to order, or contact us for assistance.
Helpful Tips for Logo Stickers
What can I use logo stickers for?

Logo stickers can help your brand stand out--make logo stickers to promote your business or company, favorite sports team or club, or to represent your (or your kid's) school.

What shape is best?

Because of the variety in logo shapes out there, we recommend ordering die-cut to really show off the unique curves and lines of your brand, club, or school logo!

Can I safely remove my stickers?

Yes! All of our logo stickers come with a strong adhesive but are easy to remove without shredding or heavy residue. Perfect if your logo, sports team, club, or school goes through a brand refresh!
---
Need Help Designing Your Sticker? We Have Templates
Take advantage of one of our many easy-to-use templates to help you design your custom piece.
Customer Service
We Are Here to Help You
MakeStickers is committed to giving you absolutely perfect stickers no matter what.
I would say by far the customer service that they provide is impeccable!!!!!! I would highly recommend this company to any and everyone.
People Also Created
With so many ways to use stickers and labels, MakeStickers is here to help you create everything you need.
Customer Reviews
Our Fans Speak for Themselves
Great stickers and quality, quick shipping
Water bottle stickers
These were fabulous! The staff helped answer questions for me to make sure I got what I wanted. They generated the product quickly and I received it in the mail just as fast. Great job!
They are good, but there should be an option to put a border on them for looks
Very nice stickers arrived on time.. Great company will definitely use again..thank you
Sweet & Sticky
Wow - ordered 3 stickers and couldn't be happier with the result! Great communication through the process, great price and wicked fast! Great job, will keep you on my short list!
The Stickers were amazing and worked perfectly for what I needed them for. The Stickers allowed me to add my brand to cups I purchased.
Great stickers
They are great!