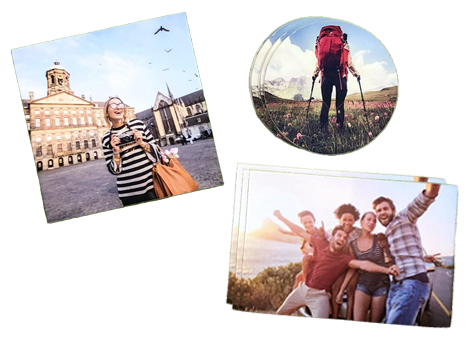 Photo Stickers
Turn your best memories into custom photo stickers! Right from your phone you can upload one of your favorite pictures, choose a glossy or matte finish, the size and within days your stickers will arrive right at your doorstep. Photo stickers are great for birthday presents, bachelorette parties, or just for your own personal use. Order a sticker of your dog to put on your water bottle or a picture of your face to customize your gifts. The possibilities are as endless as your photo library. Our proof process is quick and our customer support team is always ready to help to ensure your photo stickers turn out exactly like you imagined.
Make a Sticker
We are the
#1 rated

Sticker Printer
MakeStickers Advantages
Why We're Special
2 Day Turnaround
We get your stickers out the door quickly
No Minimum Quantity
You can get just one sticker if you want
Free Shipping
We keep your cost down by offering free shipping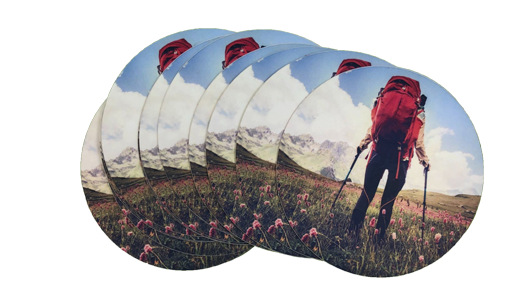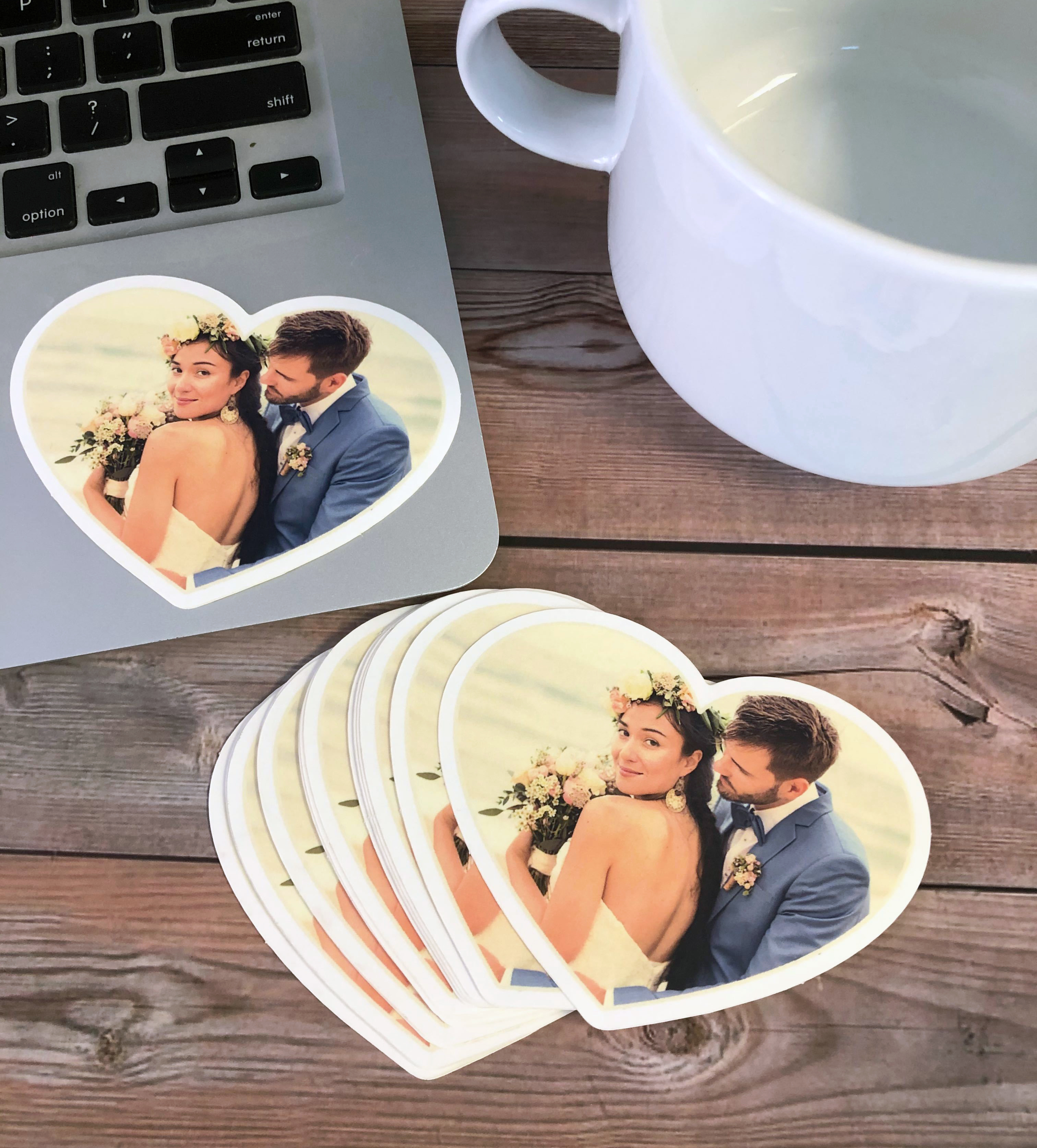 Why Photo Stickers?
They make your memories stick, literally.
Having custom photo stickers made for weddings, anniversaries, baby showers or any event adds a sentimental and unique touch. Now your guests will leave with great memories that they can stick to their cell phones, laptops or wherever they choose! Sending out thank you cards and want to seal the envelope with something extra special? Photo stickers! Bringing a gift to an event and want to add some of your own personal flair? Photo stickers! Needing a unique idea for your kids graduation party? Custom. Photo. Stickers.