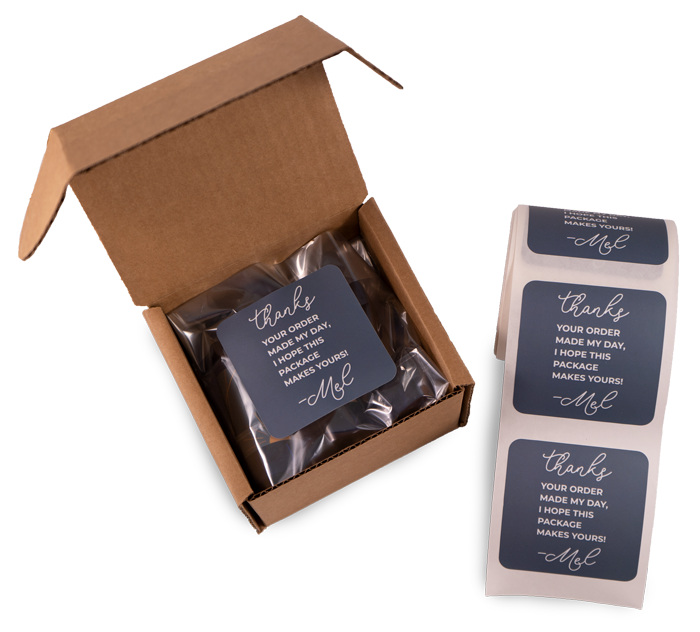 Thank You Stickers
Whether you are thanking your family, friends, customers, or guests, thank you stickers are sure to make them feel appreciated. Use custom thank you stickers to seal envelopes, packaging, or to stick on products - no matter the use, stickers are a unique branding tool that will help set you apart. Our thank you stickers can be custom cut to any shape and are available in glossy or matte finishes. With our 2-Day turnaround and customer support team, your thank you stickers will arrive quickly and just how you imagined.
Make a Sticker
Customize a Template
We are the
#1 rated

Sticker Printer
MakeStickers Advantages
Why We're Special
2 Day Turnaround
We get your stickers out the door quickly
No Minimum Quantity
You can get just one sticker if you want
Free Shipping
We keep your cost down by offering free shipping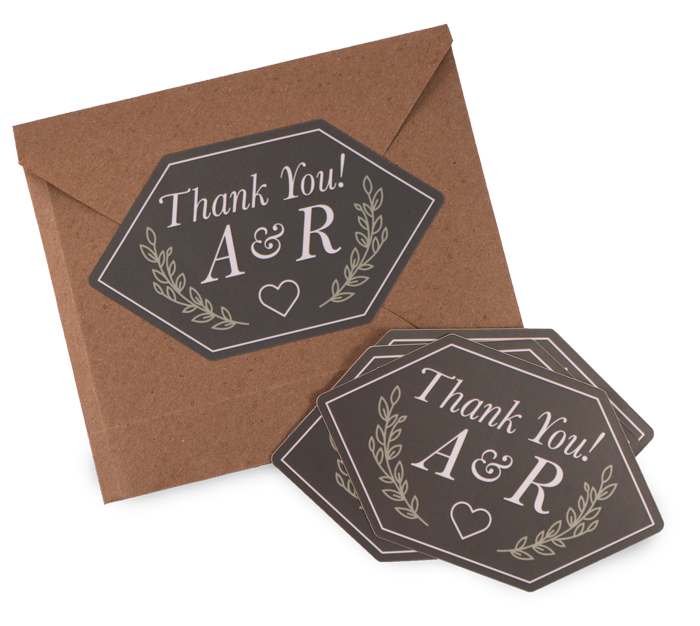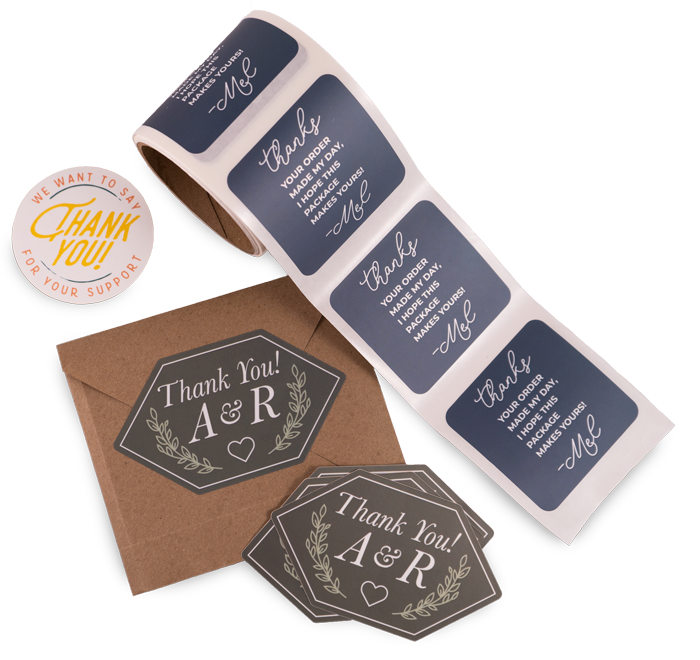 Why Thank You Stickers?
Because a little thank you can go a long way
Customizing your packaging or products with a sticker that boasts a unique "thank you" can speak volumes about your brand. Whether it's thanking customers for shopping local or supporting a small business, a custom thank you sticker says more than just thank you.